With Apple Watch Series 5, the company debuts the Always-On Retina display that never sleeps. The smartwatch also comes with new location features like the in-built compass whereas international emergency calling allows you to call emergency services directly from the watch in over 150 countries, even without an iPhone nearby.
Always-On Retina display
This innovative new display allows the time and important information to remain visible at all times. Each watch face has been optimized for the new display with the screen intelligently dimming when your wrist is down to preserve battery.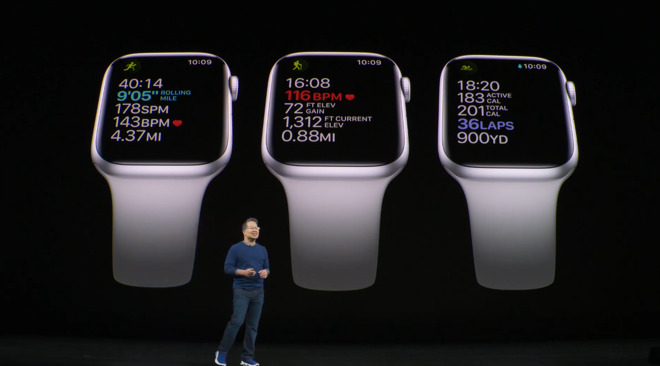 Several advanced technologies work together to deliver this including the industry's only low-temperature poly-silicone and oxide display (LTPO), ultra-low power display driver and the new ambient light sensor. This combination means that even with this piece of innovation, the watch is able to offer all-day 18 hour battery life.
Navigation features
Updated location features provide customers with greater navigation tools to use throughout the day. The new built-in compass and updated Maps application allows users to see which way they are facing. They can use the new Compass application to see heading, incline, latitude, longitude and current elevation.
International emergency calling
For added safety when travelling, users with cellular models of the Apple Watch Series 5 can now complete international calls to emergency services. It works with fall detection, if enabled, to automatically place an emergency call if the Apple Watch senses a hard fall. If motion is not detected for about a minute, the emergency call is activated.
Pricing and availability
The Apple Watch Series 5 (GPS) starts at Dh1,599 and the variant with cellular connectivity retails for Dh1,999. The popular Series 3 is still available for a new low starting price of Dh799. You can order either Series 5 variant of the watch today with availability beginning on September 20.