At WWDC, Apple unveiled its all-new Mac Pro that pushes the limits of performance, expansion and configuration to the next level.
Huge processing power and bandwidth
If you demand ultimate CPU performance, the new Mac Pro is the ideal choice. It features a powerful Xeon processor with up to 28 cores and 64 PCI Express lanes.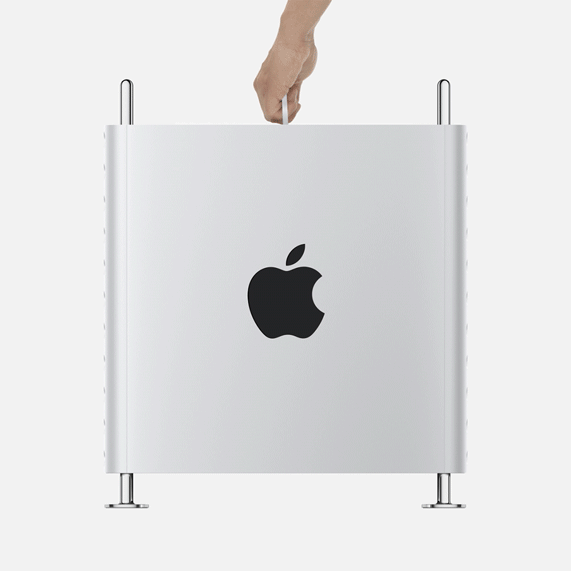 So it will suit workflows like production rendering, running virtual devices or simulations. To allow the processor to run fully at all times, it also provides over 300W of power.
World's most powerful graphics
The Mac Pro features 56 teraflops of graphics performance in a single system. With its groundbreaking graphics expansion architecture, you get Thunderbolt integration and over 500W of power, both firsts for any graphics card. This is possible through the Apple 'MPX Module' which is cooled using the Mac Pro system thermals.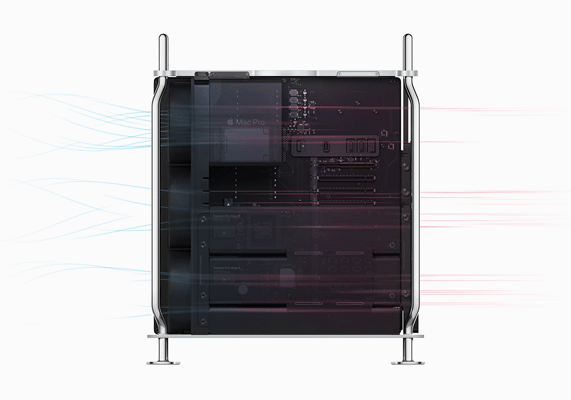 Of course, there are options for graphics starting with the Radeon Pro 580X. The Mac Pro debuts the Radeon Pro Vega II, featuring 14 teraflops of compute performance and 32GB of memory with 1TB/s memory bandwidth, the highest of any GPU. The same Radeon Pro Vega II can be run in the 'Duo' configuration for 28 teraflops of graphics performance or with the help of two 'MPX Modules', two Vega II Duos can deliver 56 teraflops and 128GB of video memory.
Apple 'Afterburner' accelerator card
With a programmable ASIC, you can decode 6.3 billion pixels per second on the Mac Pro. This is particularly useful for video editors with high-quality cameras that convert native file formats to proxies for easy editing. With the Mac Pro, they can now use native formats directly from the camera.
The Mac Pro can also decode up to three streams of 8K ProRes RAW video and twelve streams of 4K ProRes RAW video in real time. Which essentially means you do not need proxy workflows anymore.
Modular with 360-degree access
The new Mac Pro has a stainless-steel space frame with an aluminium housing. This lifts off for 360-degree access to the entire system. The frame gives you the foundation for flexibility whereas the handle makes moving the machine around easier.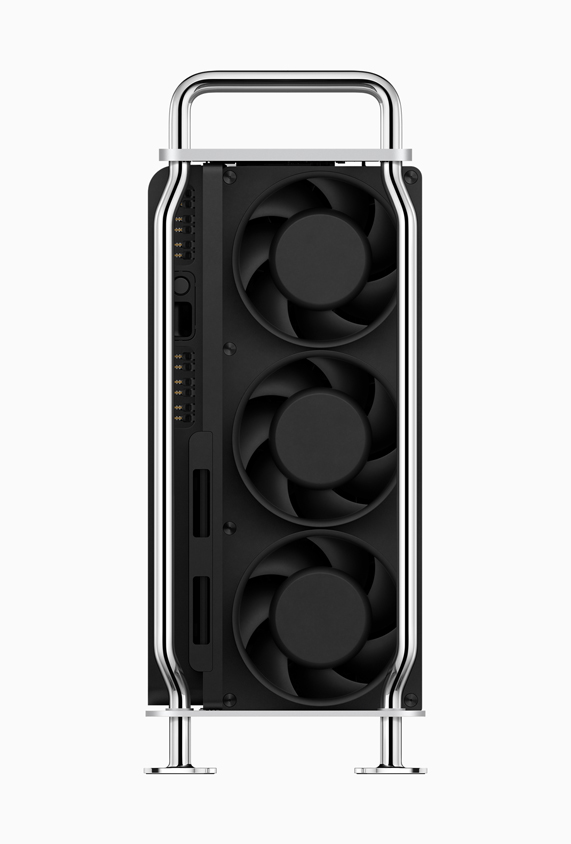 It also features a lattice pattern to maximize airflow and to facilitate quiet operation. In addition, if you want to mount your Mac Pro in edit bays or machine rooms, an optimized version will also be available this fall.
Availability
Starting this fall, you will be able to buy Apple's Mac Pro starting $5,999 (Dh22,035). Details on local availability and pricing are not clear but stay tuned for updates.