Inching along on a congested road is not a foreign feeling for us in the Middle East. You could have unpredictable pedestrians or cyclists silently sneak up on you. Or have motorbikes zipping in and out of lanes. With so many people and vehicles fighting for space, accidents become inevitable. And that is where Ford comes in.
The technology
Many models in the Ford range come with Pre-Collision Assist with Pedestrian Detection (PCA). This aims to reduce the severity of frontal collisions and help drivers avoid them. PCA can be used across a range of speeds and helps scan the road and pavements ahead for vehicles and pedestrians.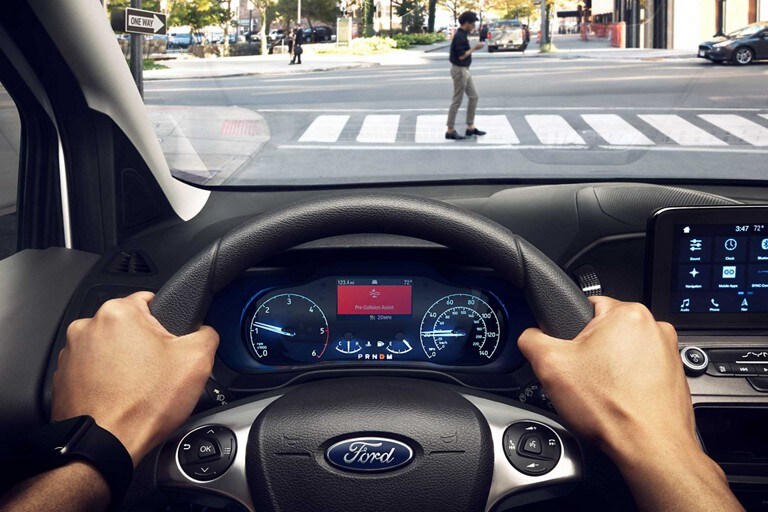 When it detects a possible collision scenario, it warns the driver. If the driver does not react, it escalates its response from pre-charging the brake, applying limited braking to finally full auto braking. Ford makes it clear that these features are supplemental and do not replace the driver's attention. Therefore, throughout the process, the driver can easily intervene and override the system by using the steering, braking or throttle inputs.
Saving lives
Jamie Rae, Ford Middle East's marketing director, says being caught unaware while driving can lead to dire consequences. So having a system like Ford's can warn you of a problem perhaps even before you are aware of it. And that could make all the difference. According to the World Health Organisation (WHO), pedestrians have almost no chance of survival if struck by a car travelling at 80km/h. But the chances of survival increases exponentially to 90 per cent if a vehicle can successfully decelerate to 30km/h, which is possible with Ford's Pre-Collision Assist.
For the time being, Pre-Collision Assist with automatic emergency braking is available on the current models of Ford's Expedition, F-150 and Mustang. It also forms part of the 2019 Edge Co-Pilot 360 suite of driver assist technologies.