Sennheiser's Momentum True Wireless 2 is finely crafted for discerning audio lovers to take its premium wireless earphones to even greater heights. The new generation of earphones redefines the standard for true wireless listening, building on its popular predecessor.
Best possible listening experience
The new Momentum True Wireless 2 delivers exceptional sound that can be enjoyed in any situation. It uses Sennheiser's 7mm dynamic drivers, designed and manufactured in Germany. With these, the earphones can create outstanding stereo sound with deep bass, natural mids and detailed treble. Furthermore, you can personalise the audio experience via the built-in equaliser and Sennheiser's Smart Control App.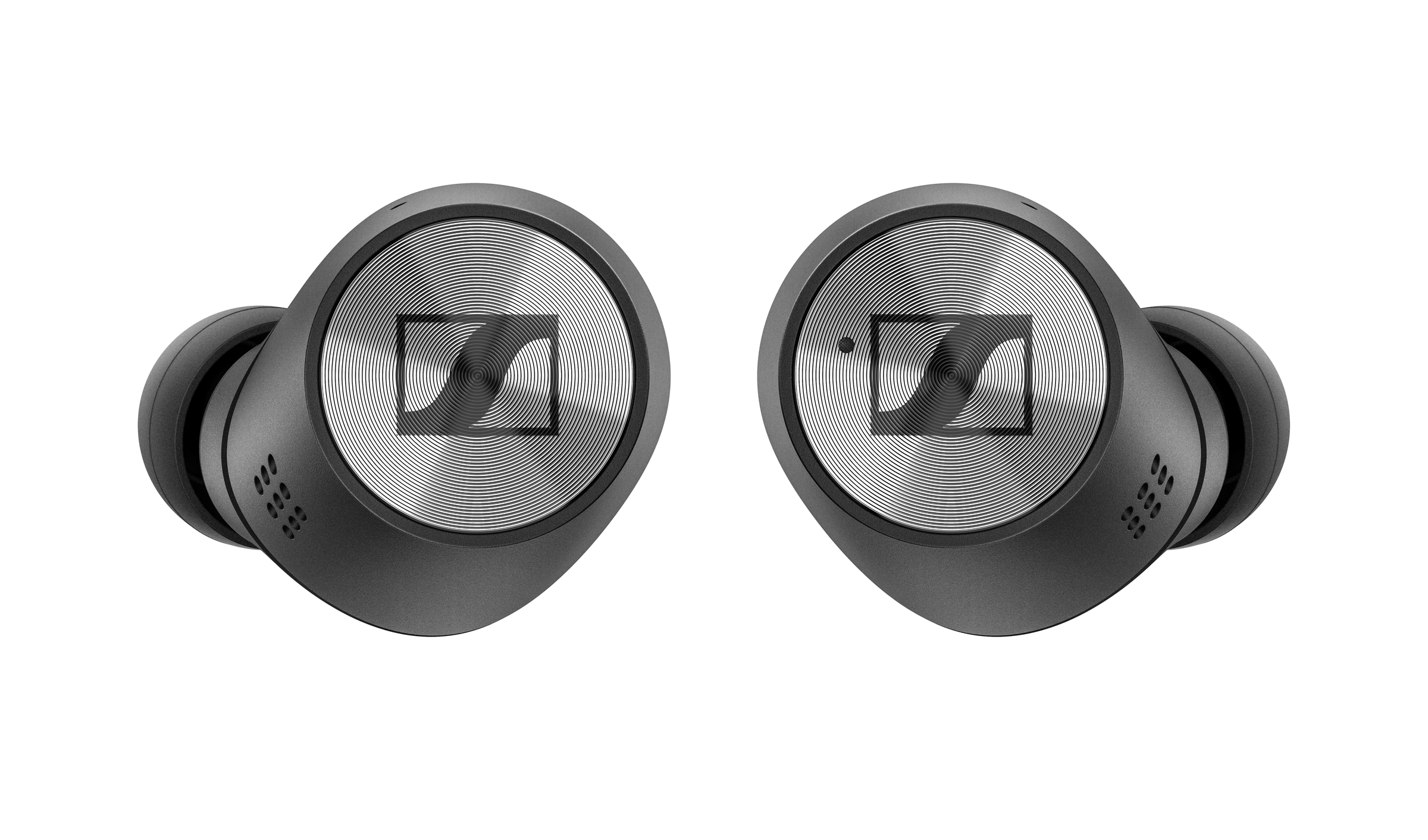 Even in noisy environments, the headphones are well equipped thanks to Active Noise Cancellation. This minimises distractions and works in tandem with the earbud's passive noise isolation. When greater situational awareness is needed, the earphones also have a Transparent Hearing feature to blend in outside ambient sound at a touch.
Making life simpler
Operating the earphones is intuitive thanks to their touch controls. To take things further, these can be customised to your preferences. You can also use the Smart Pause feature, which automatically pauses audio playback when the earbuds are removed, seamlessly resuming when they are replaced in the ear.
Timeless design
The second-generation Momentum True Wireless have been finely crafted from premium materials. They come with great looks, durability and IPX4-rated weather resistance. But above all, they bring all-day wearing comfort. The earbuds are 2mm smaller than previous models to improve ergonomics for the best possible fit.
As for the battery department, you are looking at 7 hours of playback time. This can be extended to up to 28 hours by charging on the go using the supplied case.
Pricing and availability
The second-generation Sennheiser Momentum True Wireless earphones are priced at Dh1,199. They will be available in black from April, while a white colour variant will be available at a later point.