A new leak of Samsung's upcoming Galaxy Z foldable smartphone has cropped up. It shows the phone with a dual-hinge design allowing it to unfold in a Z-shaped manner.
Stylized promotional image?
When we think of foldable smartphones, this Z-shaped design is almost always what we have in mind. And we would be ecstatic if this is what Samsung is planning to launch in a couple of weeks. However, it is likely that this poster is nothing but a promotional image for the upcoming Galaxy Z Flip. The clam-shell style phone is expected to arrive alongside the Galaxy S20 series on February 11.
Outer glow gives us hope
Aside from this poster, we do not have anything more to work with. But from how the phone is shaped, a portion of the screen could be visible even when the device is all the way shut. Our suspicion is also that the poster could have not one, but two Galaxy Z Flip smartphones making up the Z-shape. And if that is the case, the clam-shell design may be able to fold both ways instead of just one. To be honest, that would be an insane design in itself too.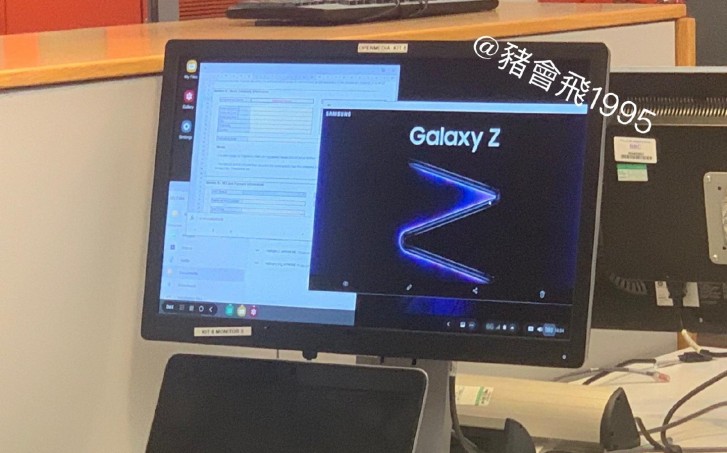 Whether this is a completely new phone or just the company's clam-shell smartphone is something we will have to wait and see. Reportedly, the clam-shell Galaxy Z Flip will be available in black, white and purple colours. Certain South Korean carriers though will have it stocked in limited edition blue, red and pink colours to match their branding. It will be interesting to see if any of these limited edition colors eventually make it to the UAE.