Samsung has gone ahead and told us that this year's second Unpacked event will take place on August 5. Given what the world is going through, it is set to be a virtual affair. But that does not take away from the excitement.
While the new Galaxy Note20 smartphone series is certain to make an appearance, we expect a next-generation Galaxy Z Fold 2 and a spruced up Galaxy Z Flip 5G too. Other products such as Samsung's Galaxy Gear 3, Galaxy Buds Live and Galaxy Tab S7 are in the pipeline although they may be announced in the days leading up to Unpacked.
Unpacked 2020: Samsung Galaxy Note20 series
With the insurmountable leaks, the Galaxy Note20 series is not much of a surprise. We have already seen hands-on videos of the device as well as official marketing material outing the device in a gorgeous Mystic Bronze colour scheme. Contrary to Samsung's Galaxy S20 series, we only expect to see two Note variants at the event, both equipped with 5G support.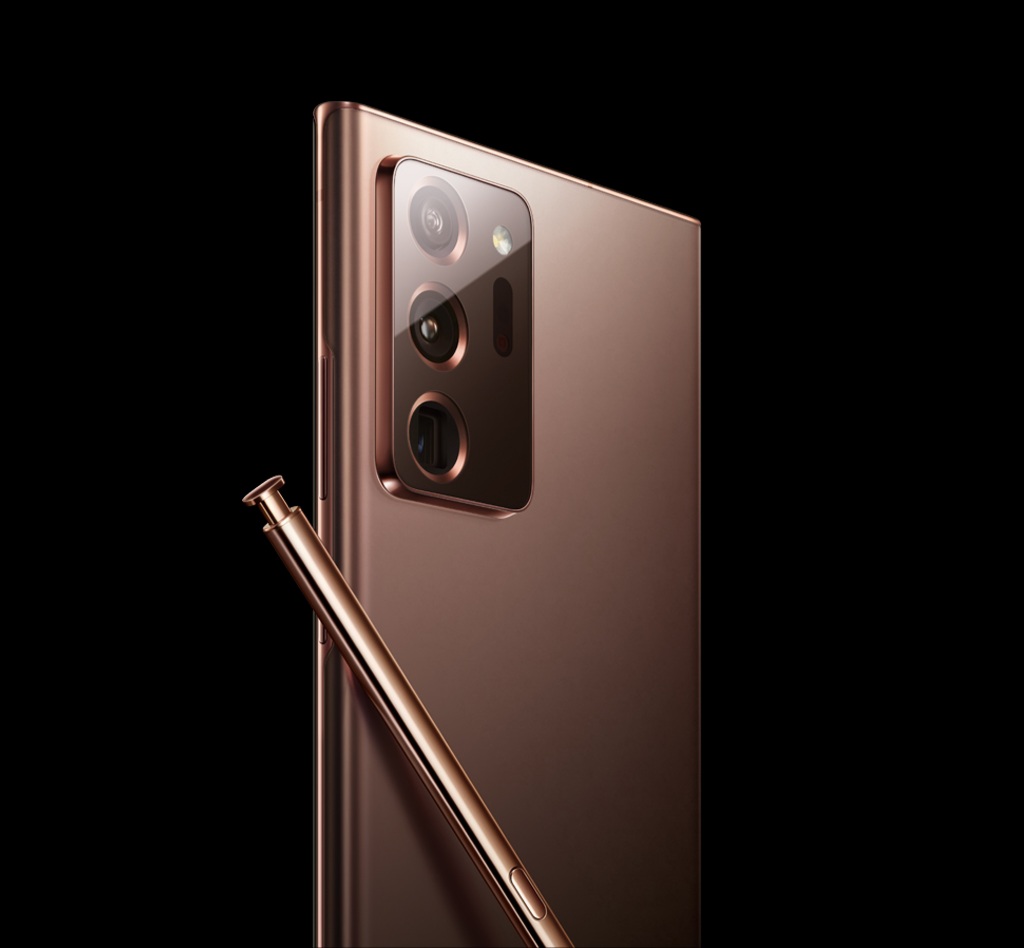 The vanilla Note20 will be smaller, with rumours pointing to a 6.42-inch 19.5:9 60Hz Full HD+ AMOLED display. The larger Note20 Ultra will come with a 6.87-inch 19.3:9 120Hz AMOLED display with a Quad HD+ resolution, although we are not sure if the higher resolution and refresh rate will work in tandem, something the Galaxy S20 series lacked.
Inside, the smartphones will be powered either by Qualcomm's Snapdragon 865+ processor or Samsung's in-house Exynos 990 depending on region. However, the latter may see an upgrade in performance given the backlash the Exynos running Galaxy S20 series has received over the past few months.
The smartphones also have other tweaks including the movement of the S-Pen and speaker and a smaller front camera cut-out. They will come with bigger batteries and unfortunately will not re-introduce the 3.5mm headphone jack. Optics wise, the highest-end Note20 will bring a triple-camera setup with support for up to 50x zoom. Expected prices for the Note20 and Note20 Ultra are slated at $999 (Dh3,669.37) and $1,299 (Dh4,771.28) respectively although these will vary by region.
Unpacked 2020: Samsung Galaxy Z Fold 2
The much-awaited successor to the Galaxy Fold is also expected at the event. Samsung is rumoured to be switching to a uniform naming scheme in line with the Galaxy Z Flip from earlier this year. The new Galaxy Z Fold 2 is rumoured to have a larger 7.7-inch primary display with a punch-hole design. If we are lucky, we may even see a higher refresh rate panel.
In addition, the external display of the device will also see a substantial increase to 6.23-inches. We hope the device incorporates UTG like the Galaxy Z Flip and better durability to keep dust away from the display's inside. Flagship specifications such as Qualcomm's Snapdragon 865+ processor are a given alongside 5G support and a combination of cameras borrowed from the Galaxy S20 series. But it will be interesting to see how Samsung prices the next-generation foldable.
Unpacked 2020: Samsung Galaxy Z Flip 5G
Comparatively to the Galaxy Z Fold 2, the Galaxy Z Flip 5G will bring only a minor revamp.
Aesthetically, it will look identical to the original Galaxy Z Flip however, it will sport the new Qualcomm Snapdragon 865 processor which subsequently brings support for 5G.
Unpacked 2020: Samsung Galaxy Buds Live
Rumoured to take on Apple's new AirPods Pro, the Galaxy Buds Live are set to bring a revolutionary design.
The kidney bean shaped housing is rumoured to bring a better in-ear fit alongside Active Noise Cancellation.
Unpacked 2020: Samsung Galaxy Watch 3
Expected to run on the new Tizen 5.5 OS, the Samsung Galaxy Watch 3 will come in a 41mm and 45mm size. Furthermore, these will have 1.2-inch and 1.4-inch displays respectively with IP68 and MIL-STD-810G ratings.
You will get 1GB of RAM and 8GB of storage with LTE variants also rumoured.
Unpacked 2020: Samsung Galaxy Tab S7
The Samsung Galaxy Tab S7 could be the company's answer to Apple's iPad Pro lineup. The duo of tablets share an industrial look, with the smaller variant set to offer an 11-inch screen whereas the larger one will come with a 12.4-inch panel.
Both devices are said to be slim with a dual-camera bump. There is a magnetic slot at the rear of the device too, allowing you to attach or charge the S-Pen. Of course, given this is a flagship tablet, we can expect it to run on the Qualcomm Snapdragon 865 processor.