We might have not heard much about smartphones from the ongoing CES 2019. But that doesn't mean companies do not have any surprises up their sleeve. According to Korean media, Samsung showed off its foldable phone to a limited audience visiting its booth. The phone is still a way off making a global appearance due to structural issues with the folding process.
How does it work?
When unfolded, the device looks completely flat according to a company executive. But folding the device will lead to a break leaving a crease mark when in the single-hand mode. As this is a demo version, such things are to be expected but this issue will be fixed in the finalized version of the device.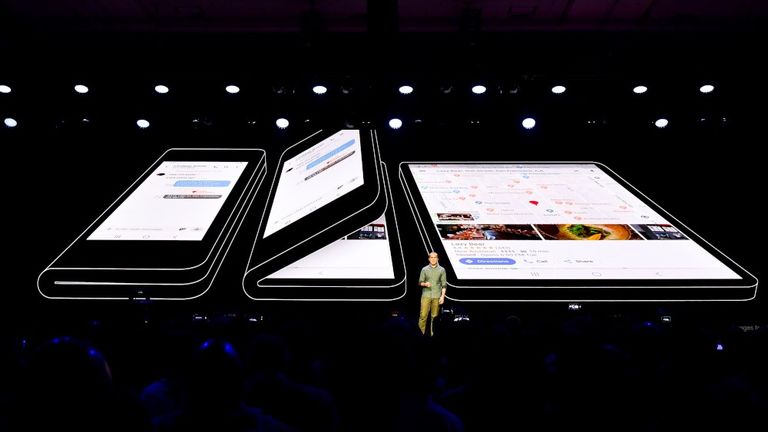 An official said the device is thinner when in tablet mode whereas folding it allows for a stable grip. While another executive to a customer said the experience felt similar to Nokia's folder phone of the past. The phone is said to be specialized for multitasking and will be especially useful to people who own both a smartphone and tablet.
Pricing and availability
Due to its flexible display and battery technology though, the phone is expected to be priced high. Reports suggest a price tag of KRW1.5 million (Dh4925) which is significantly more than any flagship phone we have on the market. Industry reports also suggest the phone will target an older audience typically with a greater purchasing power.
Samsung plans to launch a consumer edition of this phone by the first half of 2019. But because this is uncharted territory for the company, it will only produce 1 million units. This is much less than the usual production quota of 10 million units set for the South Korean manufacturer's flagship Galaxy S-series smartphones.