Over the years, Nubia has been known to make gaming smartphones. They usually pack high-end internals with a chassis that comes with plenty of RGB lighting. A week ago, we learned about the hardware on board the Nubia Red Magic 5G and now, we have some new information on its battery.
144Hz display with low latency casting
The upcoming Red Magic 5G will be equipped with Qualcomm's latest Snapdragon 865 octa-core processor and a 144Hz refresh rate display. It will also come with dual-mode 5G connectivity presumably to help with online gaming. Recently, Nubia's president Ni Fei teased the upcoming device on Weibo showing off its low latency wireless screen casting feature.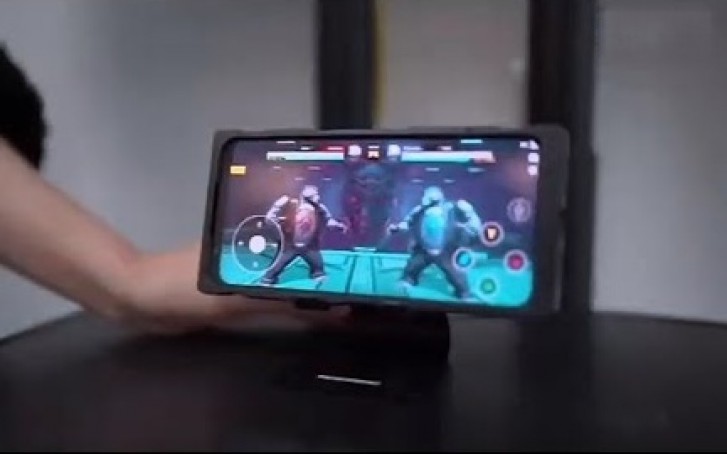 In the video, you can see Fei going through three games that work with no noticeable lag. But information on how the phone is setup is unknown. To make sure the design of the phone stays under wraps, it was placed in a black protective casing. Even with it, you can see that the phone will have some reasonably sized bezels around its screen.
80W battery charging
More recently, the phone has been teased again by Fei, with a photo of the phone's charging details. It shows a detailed charging log indicating a current of 9.6 amperes and a voltage of 8.4 volts. We know power is the product of both of these figures which equates to an 80W.
Interestingly, the image shows that the device is following the USB PD charging protocol. But if these were true, it would break the currently published specification of the technology. So, this is either a Nubia proprietary system we have not seen before or the image provided by Nubia is incorrect.