The iPhone line-up from Apple hasn't seen a major design overhaul since the iPhone 6. But as this year marks the tenth for the iPhone series, Apple is rumoured to have completely overhauled the design of this year's flagship. The official announcement is just a couple of days away, but here's what we know so far.
What's new on the iPhone X?
A robust composite glass and steel construction
Bezel-less 5.8-inch, 2.5D curved True Tone OLED front panel with 4mm bezels
Iris scanning and 3D face unlock features (Face ID) to replace the fingerprint scanner
Vertical dual-camera placement to allow VR video shooting
IP68 water and dust resistance
Apple's new A11 processor and 3GB of RAM powering iOS 11
Wireless and fast charging support
An expected September 12 announcement with a starting price tag of $999 (Dh3,671)
---
Build
Instead of its iconic aluminium construction, this year's iPhone will employ a composite glass and steel construction. This would resemble the iPhone 4 and therefore add a nice touch of nostalgia to the release.
We've had a fair share of leaks showing off the phone, including glimpses of the special iPhone as well as upgrades to the current iPhone 7 and iPhone 7 Plus. These upgrades will be named iPhone 8 and iPhone 8 Plus this year.
As we are so close to launch, a leak showing the manufacturing of the special edition iPhone has also surfaced:
Design
With newer phones such as the LG V30 and Samsung's Galaxy Note 8 sporting near bezel-less designs, the iPhone X is expected to follow suit. A reduced 4mm bezel on all sides of the front of the device is likely. However, by doing this, Apple may find it difficult to incorporate the fingerprint scanner.
Reports of the fingerprint scanner moving to the device's back were dismissed and there's a chance we may not see it at all on the phone. That said, there is speculation that the scanner may be incorporated into the visibly larger power button on the phone's side.
Numerous pictures showing a white front bezel on the iPhone X have leaked. And while this all but confirms the design, the white bezel will take away from the experience if this is the final deal. We have even had videos of the newest phone as seen below:
Screen and Security
The upcoming iPhone will (probably) house a 5.8-inch 2.5D True Tone display resembling something as seen below:
Apple is said to incorporating a resolution of 1,125×2,436 pixels into the panel, which is a pretty weird one. More importantly though, LCD panels look set to be replaced by more vibrant OLED panels just for the special edition phone after a shipment of more than 70 million units from Samsung, according to recent reports. We also hope the display integrates the ProMotion technology in addition to the True Tone white balance adjustment feature found on Apple's recent iPad Pro line-up, which offers faster refresh rates and smoother performance.
Three months ago, the first accessory for the iPhone 8 confirmed how the display may look. It is a tempered glass screen protector with a unique top bezel cut-out, which is something we've been expecting.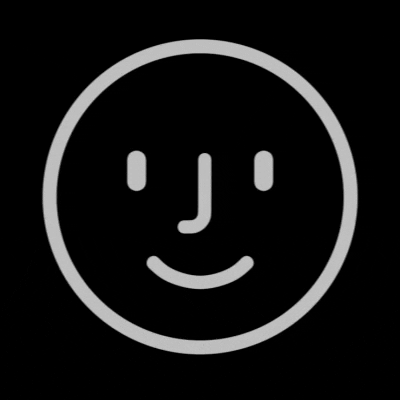 And instead of the frontward Touch ID sensor embedded beneath the display, we do not think we will see it all. Instead, Apple will focus its efforts on Face ID and facial recognition with an array of sensors at the front of the device.
Additionally with the bezel-less display, we are likely to see functional areas at the top and bottom of the device. This would house contextual controls and display rich notifications, making the need for the top notification shade less pronounced. With how Apple have revamped Control Centre in iOS 11, this could be something to look out for.

It is believed that iOS 11 may also incorporate fun features such as 3D emoticons. We think these will be called Animojis.
Specification
Apple has been using in-house CPU's for quite a while and it will be no surprise if the new iPhone comes equipped with the expected A11 processor alongside 3GB RAM. Recently, a leaked schematic pointed at the same.
The limited RAM by comparison is not a surprise considering how well iOS is integrated with the hardware. And now that iOS 11 has finally been released in beta to public, the experience is bound to get better.
In order to build on last year's IP67 rating, the new iPhone may see that bumped up to IP68 to match its competition. This would make the phone dust and water resistant for up to 1.5 metres in depth for longer than thirty minutes. In pursuit of this upgrade though, the new iPhone will not bring back the headphone jack.
Camera
With interests peaking in the augmented and virtual reality space, the upcoming iPhone will look to capitalise on this. Reports and renders have suggested the primary camera on the phone to be a dual lens shooter. But strikingly, its layout is vertical in nature, favouring usage in landscape mode most suitable for AR/VR consumption.
The rumour also ties up well with the iris and Face ID software the iPhone is expected to debut alongside a vast array of 3D sensors to revolutionise the front-facing camera experience.
Moreover, Apple is revamping Portrait Mode with a new lighting feature. This would allow users to mimic DSLR-like images even further by simulating different lighting effects.
Battery and Wireless Charging
The iPhone is notorious for below par battery life. Although we have no evidence to suggest an increase in battery, the rumoured larger screen and smaller circuit board definitely point to it.
Whether battery capacity increases or not, Apple is rumoured to finally adopt wireless charging in the upcoming iPhone. This comes after the Cupertino giant reportedly signed a deal with Energous, a company that focuses on the implementation of such technology. However, reports so far tell us the company is struggling to perfect it.
On Weibo via Slashleaks, pictures of Apple's alleged wireless charger have surfaced. It seems to sport a large charging coil and an efficiency up to 85 per cent among other power and voltage numbers being stated. The slightly blurry iPhone text hints largely at this being the real deal but not everything is set in stone. Apple has stopped using green circuit boards ever since the first iPhone as stated by True-Tech which makes us question the authenticity of the leak.
Whereas it was previously thought that the new iPhone may come equipped with a USB-C charging port, those rumours have been put on hold. It seems the phone will continue to push the lighting port but the other end plugging into the charging brick will be USB-C instead of the traditional USB-A. And for the first time, we will see fast charging on an iPhone.
Three Variants?
Instead of the traditional two phones we have seen Apple introduce in the past couple of years, it looks like the company will release three this year. Exclusively via TechnoBuffalo, the dimensions of the both the 7s (now 8) and 7s Plus (now 8 Plus) iPhone variants have leaked. Here's a table showing the differences:
It seems like the minor differences in dimension may come down to hardware upgrades such as the wireless charging module.
It is likely that the iPhone 8 and 8 Plus will be minor upgrades over the current iPhone pair. The third phone will be the special edition iPhone that will most likely be called the iPhone X although reports of it being named the iPhone Edition are also afloat.
Availability 
In spite of delays, September 12 seems to be the date everyone is expecting the new iPhone to be unveiled. Apple is set to host a grand launch event in the 1,000-seat Steve Jobs Theater at their new campus. However, construction delays may affect that.
From previous experience, this would mean pre-orders would start around September 15 with shipping and retail in stores starting from September 22. It will be interesting how this could affect the sales of other smartphones due to launch at this time as well.
Pricing and Storage
Apple has never been shy to price its devices high. And this time too, the company looks to repeat the trend. The iPhone 8 (or X) will come in three storage variants. The default 64GB variant starting at $999 whereas the 256GB and 512GB variants at $1,099 and $1,199 respectively. We can expect the iPhone 7s and 7s Plus to be priced at the current iPhone 7 and iPhone 7 Plus pricing.
We'll continue to amend and add new rumours and stories as they are brought to light. This story was last updated on September 10.