When a conversation starts about Razer, we usually discuss high-end gaming laptops, mechanical keyboards, a gaming mouse that can signal the batmobile, stuff like that. What we haven't previously discussed is the smartphone that Razer is going to announce on November 1. Yes, a smartphone by Razer. Exciting times ahead.
Why a smartphone, Razer?
In the beginning of the year, Razer acquired Nextbit, a name you might remember in association with a successful Kickstarter phone called the Robin from 2016. This could have only indicated that the gaming peripherals company wanted to enter the smartphone game or at the very least develop a mobile gaming device.
Rumour has it…
Reports detailing specs of the device remain scarce, but below we see a closeup of the phone, posted by an obscure source. We can only assume this is a testing device for games and such and not market-ready yet. Again, since its acquisition of Nextbit, similarities to the Robin do seems to show up.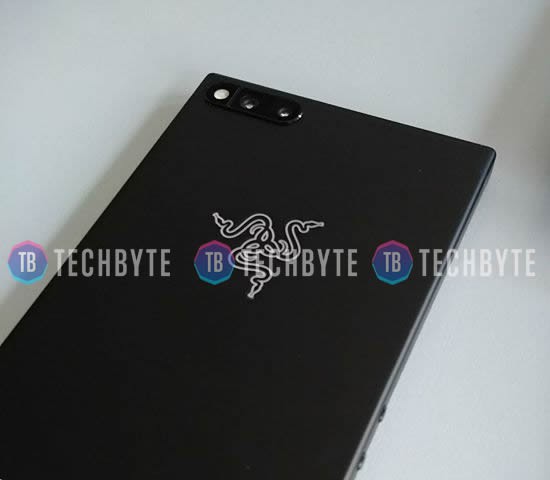 According to similar rumours, specs on the Razer device are what you'd expect from a high-end smartphone. A 5.7-inch QHD display, Snapdragon 835 chipset (or higher), 8GB of RAM (at least), 64GB of storage, a 12MP main camera and an 8MP front-facing camera, and presumably running Android.
Pricing and availability
So far, this is all we know and we should learn more on November 1. Stay tuned and we will update you as and when we know the details.