Over the last couple of days, Motorola has slowly been sharing teasers about its upcoming flagship smartphone. It is expected to feature Qualcomm's latest 4nm Snapdragon 8 Gen 1 flagship chipset with a launch planned for December 9.
Under-display selfie camera
Both Motorola's official channel on Weibo and General Manager Chen Jin have kept fans busy, sharing official information about the upcoming flagship.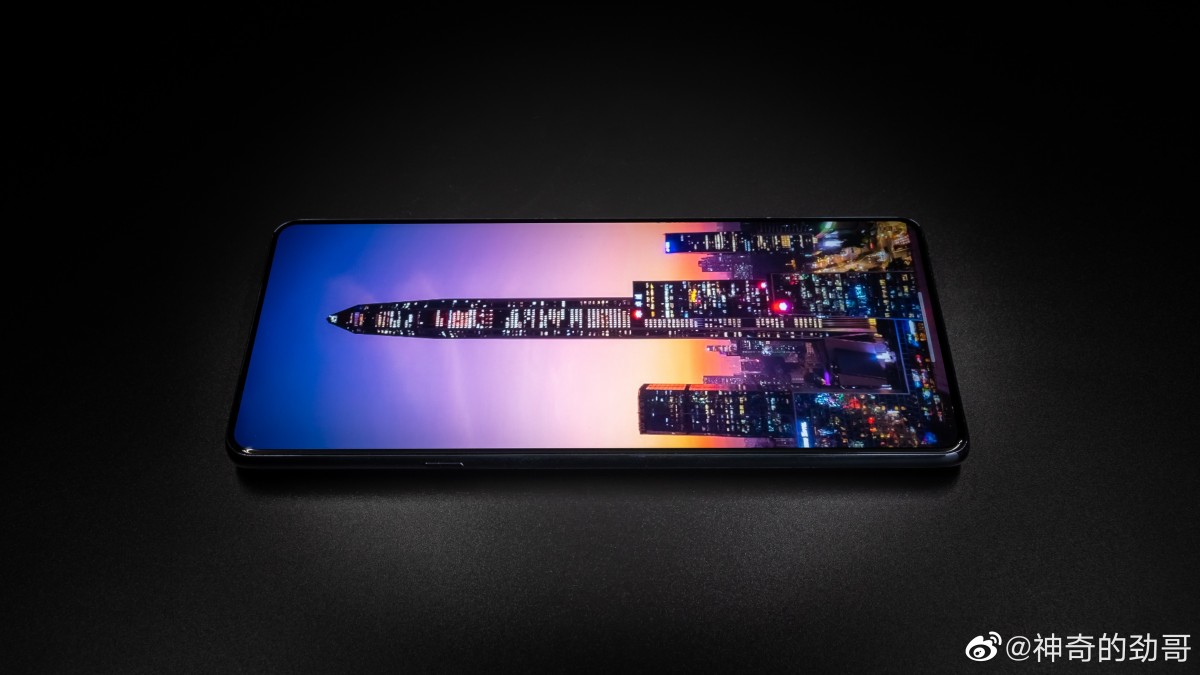 The above image was shared by Motorola's General Manager alongside a caption that translates to:
"There is no doubt that the under-screen camera is still a radical choice for the industry, but the crazy increase in user demand and feedback for this feature tells us to do the right thing, not the easy thing. So this time we decided to do whatever it takes, there will be a special version of #moto edge X30 which will be the first under-screen front camera of the Snapdragon 8 platform, and the first 60 million pixel front camera will never shrink. Double surprise, please wait for December 9th."
Moreover, another image was shared by Motorola's official channel. This further reinforced the idea of an under-display selfie camera.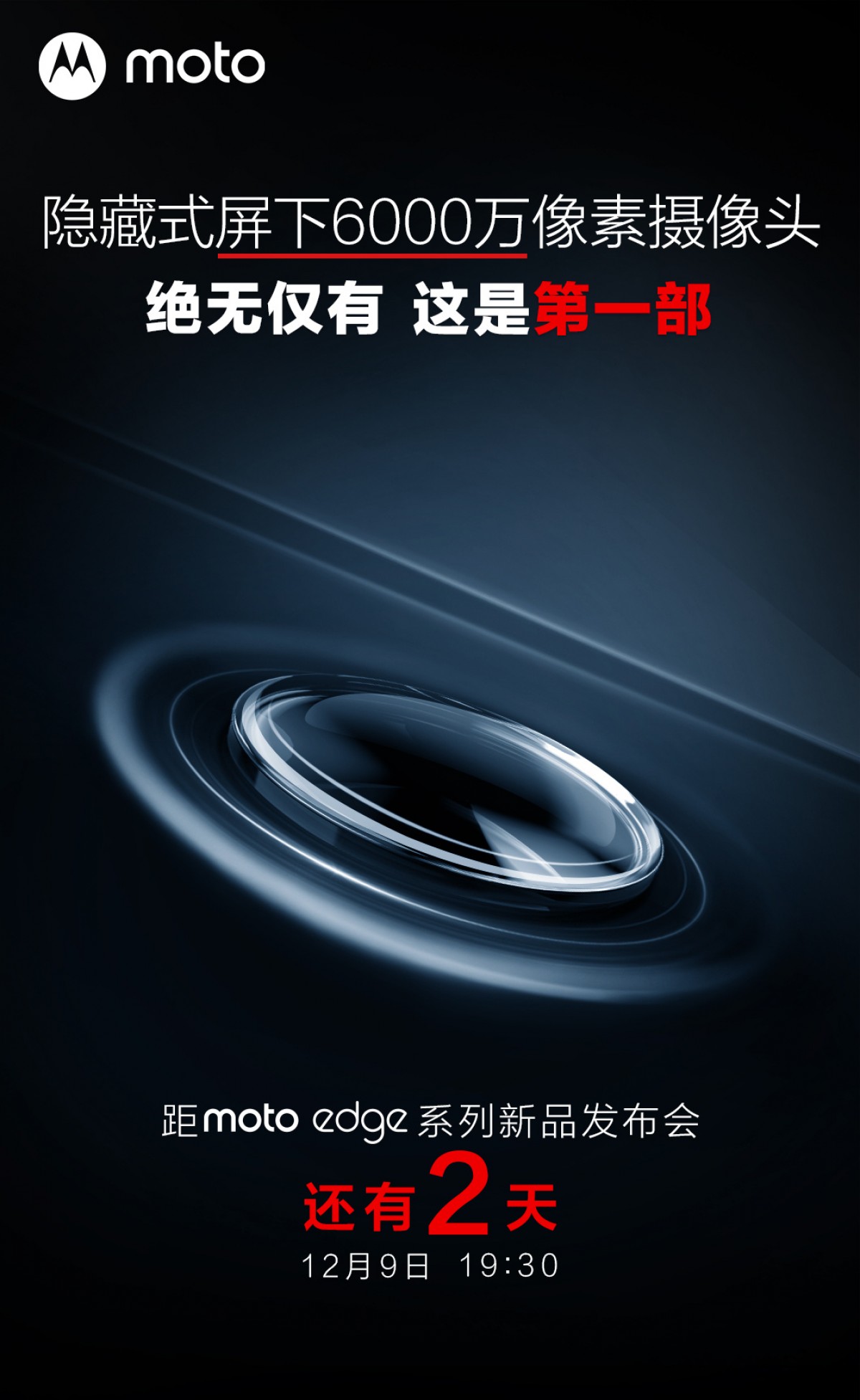 Above, the text in the image roughly translates to:
"Can hide the focus, can't hide the stunning. #MotoEdgeX30 Beauty selfie with front 60MP screen. When you look back at the previous selfies, you will find that beauty has always stayed on your face and never left. There are 2 days before #MotoEdgeX30 new product launch event on December 9."
With so many teasers, we are quite intrigued about the under-display selfie camera being referenced. Firstly, the image of the smartphone shows no pixelated area where the selfie camera would be. This could mean the 60MP count avoids any display distortion which could also mean better quality selfie images.
Leaked specifications
Aside from its processor, a few other features about the Motorola Edge X30 have been confirmed by recent rumors. We could be seeing the smartphone equip a 6.67-inch FHD+ display however there is no confirmation on whether this will be an AMOLED panel. It will however support HDR10+, DCI-P3 color coverage and sport a 144Hz refresh rate. Other reports also point to a triple-camera setup with a 50MP wide and ultra-wide lens accompanied by a 2MP depth sensor. Battery wise, a 5,000mAh cell is rumored with 68W charging support.