The IFA trade show is just around the corner, and a number of brands are flexing their new product muscles. We're giving you a roundup of some of the new monitors that are being launched around and at the event to help improve the way you look at your screen. Dell, Samsung and LG have new monitors in the mix and choosing between them is going to be tough.
Dell's 24-Inch Gaming Monitor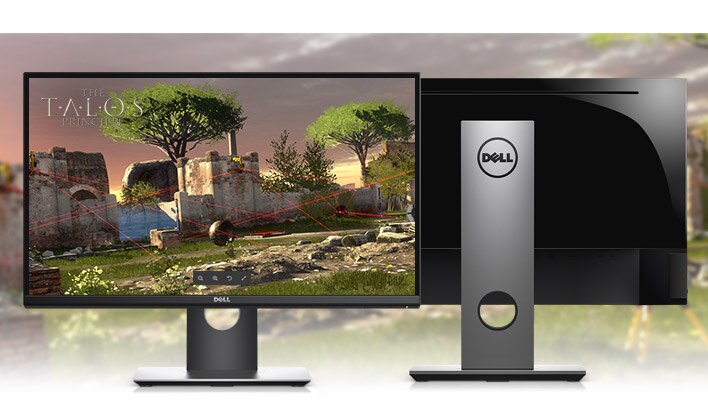 Dell has just released a new 24-Inch Gaming Monitor, which is slightly smaller but an improved version of the 27-Inch Display from last year. The monitor comes packed with a 2560 x 1440 QHD resolution, 1000:1 contrast ratio, a DisplayPort 1.2, four USB 3.0 ports, HDMI 1.4, and a 3.5mm headphone jack.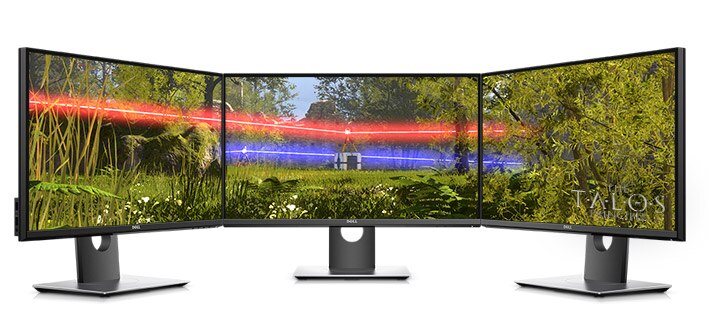 One of the biggest differences since last year is the much improved refresh rate that is so loved by gamers. The rate has gone up to 165Hz from 144Hz. Another major improvement is the addition of NVIDIA's G-Sync. This helps reduce screen tear, ghost images and screen stutters. The ultra-thin bezels would allow players to enjoy a seamless dual or multi-monitor setup.
The Dell 24-inch S2417DG gaming monitor is retailing for about AED 2,100.
Samsung's Curved Quantum Dot Monitors
At the upcoming IFA show, Samsung is all set to tease us with curved quantum dot monitors that aim to take gaming experiences up a notch. The monitors, labelled CFG70 (24 and 27 Inch Models) and the CF791 (34-Inch Model) are the latest additions to their curved monitor lineup.
The quantum dot technology, which is already available in Samsung's ultra HD televisions, is viewed as one of the next big things in visual technology offering higher colour accuracy and a sharper picture. The CFG70 line feature an on-screen dashboard that gives gamers access to shortcut keys, lighting settings, and other data. It also has a 1ms response time with a refresh rate of 144Hz. The CF791 on the other hand, is the most curved monitor in the market right now. It also has a 21:9 aspect ratio, and is embedded with AMD's FreeSync Technology.
Seog-gi Kim, a Senior Vice President at Samsung Electronics says, "As the gaming market continues to enjoy rapid worldwide growth, gamers expect advanced display technologies that can bring out the latest video game features and optimize the gameplay experience. By enhancing our pioneering curved gaming monitors with quantum dot technology, our CFG70 and CF791 displays further surround players and make them feel as if they are part of the game. We are excited to demonstrate this futuristic and immersive gaming environment at IFA 2016."
Samsung has yet to announce pricing and availability, but will be on display at the IFA 2016 in Berlin.
LG's latest innovative lineup at IFA 2016
LG is renowned to have some of the best 21:9 aspect ratio monitors in the market, and it seems they strive to hold this position with their latest announcement. LG is debuting 3 new additions and they look amazing. Included is the world's largest whopping 38-Inch Curved 38UC99 model, a 34-Inch curved 34UC79G model and a flat screened 34-Inch 34UM79M model.
The 38-Inch behemoth of a curved monitor (38UC99) sports and UltraWide Quad HD display with a resolution of 3,840 x 1,600 and is reportedly the first of its kind with a USB-C port. The 34-Inch curved gaming monitor (34UC79G) is the being touted as the the world's first 144Hz IPS 21:9 Curved UltraWide gaming monitor. It is also embedded with AMD's ActiveSync technology, like the Samsung monitor. Last but not the least, the flat screened 34-Incher (34UM79M) has been integrated with Google Cast and built in support for multitasking, so users can watch their shows and work on their sales pitches at the same time, without sacrificing screen space.
Brian Kwon, president of LG Home Entertainment Company said, "With tablets and smartphones at their disposal, consumers today don't feel shackled to their desks anymore so it's more important than ever that their monitors offer additional user benefits and conveniences. LG is the number one brand in the 21:9 monitor space because we were first to recognize that consumers are adopting a new way of working and playing that put them ahead of the competition whether that's working or playing."
Interested buyers can get the curved 38-Inch monitor for around AED 5,500, the 34-Inch curved model for AED 2,500 and the flat screened version for AED 2,200. These are all expected to retail starting from September onwards.
We're at IFA 2016 in Berlin. Do follow us on Facebook, Twitter and Instagram – @gntechae for the latest news straight from Messe Berlin.