Huawei's gone through a torrid time of late. But it seems to have come out on the right side going by the recent lift of its US ban. Despite the losses suffered, it looks like Huawei is in full swing to launch its latest Mate 30 Pro smartphone.
Another square module?
Both Google and Apple seem to have adopted a square camera module for their flagships this year. But Huawei's already done that with its Mate 20 Pro. And it looks like this year, the company will adopt a circular primary camera design.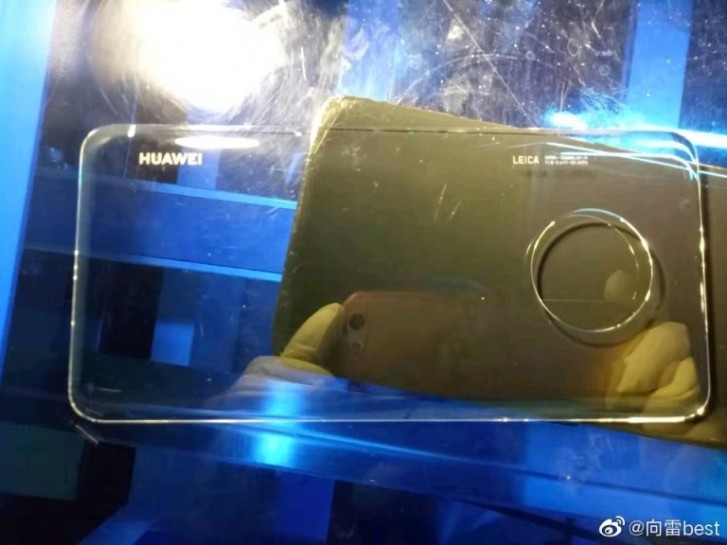 This is not the first time a manufacturer has gone for this camera island style. We saw it before with Nokia's Lumia series and the camera on it was incredible. Going by how Huawei's cameras perform, we expect nothing less from the Mate 30 Pro. Of course, one thing we have to keep in mind is this leak's time frame.
The Huawei Mate 30 Pro is months away and so, this photo has to be taken with a pinch of salt. But going by Huawei's bold decisions before, we cannot knock it past the company for trying something different, especially if that is different from other major companies such as Apple or Google.
Other specifications
The Mate 30 Pro should rock a large form factor with a relatively bezel-less display. It could borrow a lot from Huawei's current P-series and will most likely see a processor upgrade. The HiSilicon Kirin 985 is expected alongside the Balong 5000 chip for a 5G-capable phone option. A software upgrade to EMUI 10 is also expected on top of the latest Android operating system, despite there being speculation that Huawei is currently developing its own software.
As mentioned before, the camera could also see improvements in night time processing and zoom. And in total, the primary unit could house as many as five cameras, which to be honest is bordering on the ridiculous. As the months go by though, we will start to see some more concrete news.