Building on its P-Series, the Huawei P50 and P50 Pro launched earlier today in China. Admittedly, they are a few months late compared to the Chinese manufacturer's usual launch cycle. But they come decked out with flagship specifications, a stand-out design, Huawei's HarmonyOS 2 and a few surprising omissions.
Design and processing power
Both the P50 and P50 Pro come with a new 'double-ring' design where each smartphone's cameras are the main focus at the back. Each smartphone's chassis is IP68 certified with the P50 weighing 181g and the P50 Pro coming in at 195g. Display wise, you see a departure from last year's design language.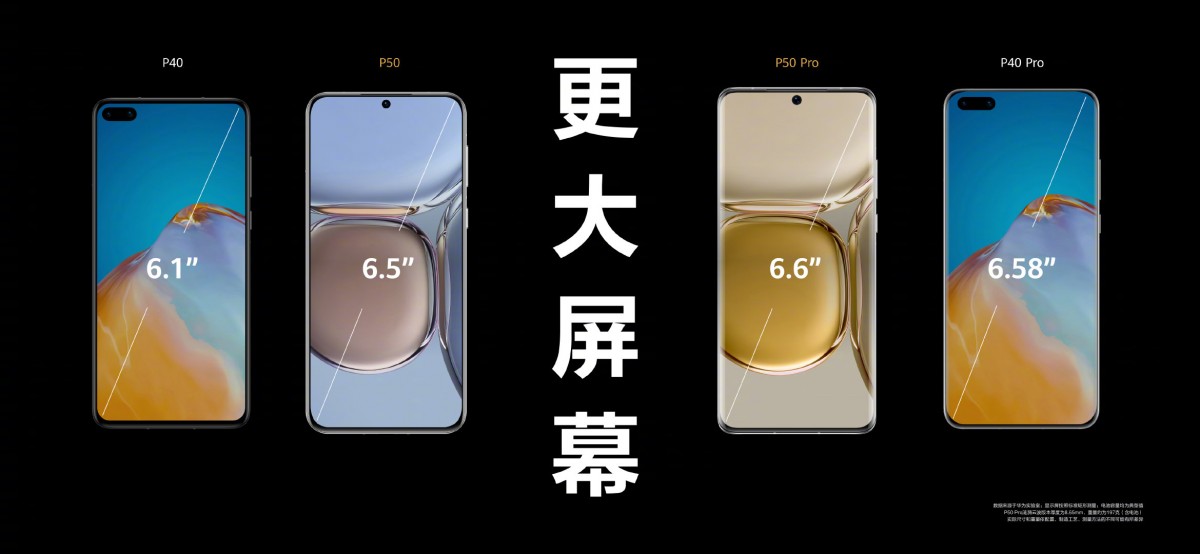 Both flagships adopt a hole-punch style design housing a single 13MP f/2.4 selfie camera with the P50 sporting a flat 6.5-inch FHD+ OLED display at 90Hz whereas the P50 Pro coming with a curved 6.6-inch OLED 120Hz refresh rate display of the same resolution. Both displays also come with 300Hz sampling rates and HDR.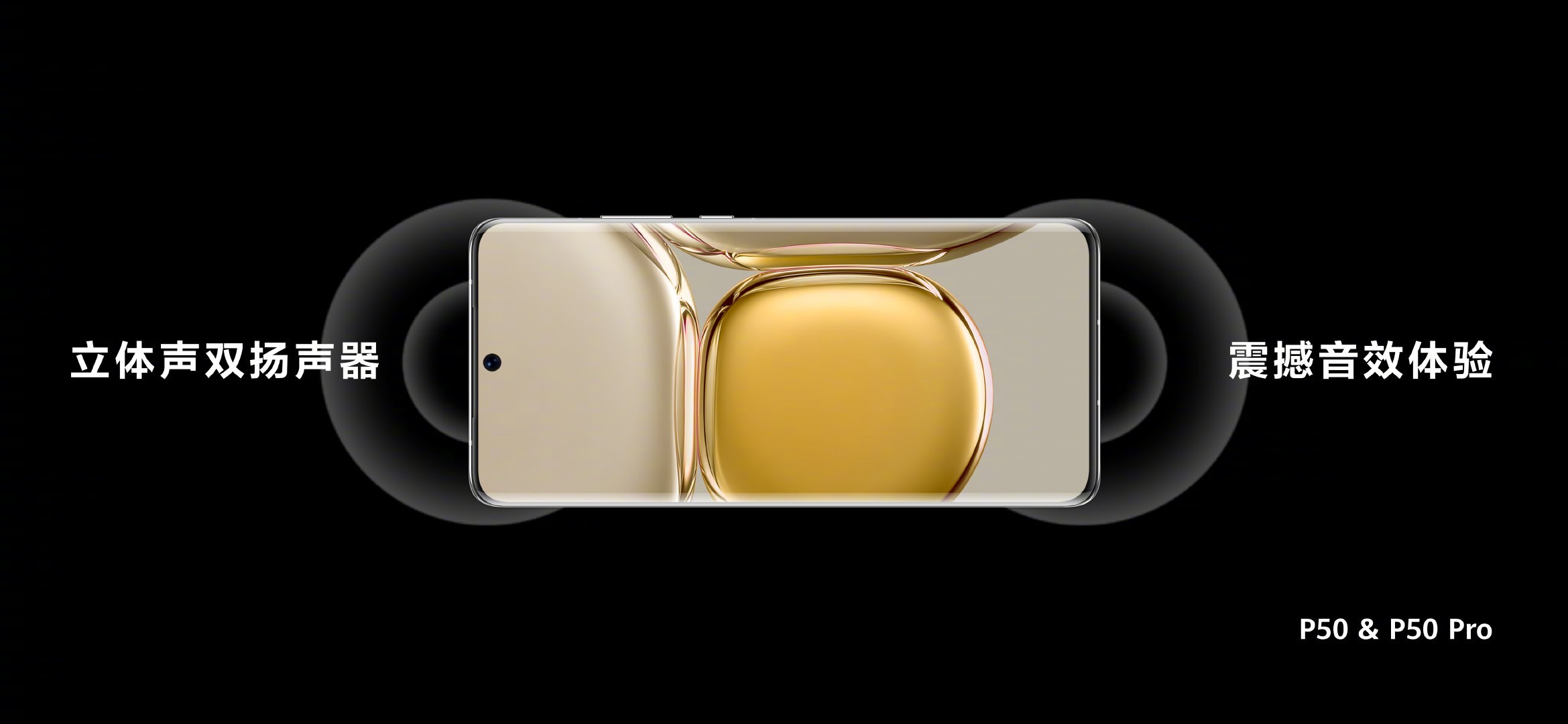 Surprisingly, this year's Huawei P-series flagships do not come with 5G support. The P50 is available equipped with a special 4G Qualcomm Snapdragon 888 chip whereas the P50 Pro comes with either its in-house Kirin 9000 or the 4G Qualcomm Snapdragon 888 chip. Huawei traditionally never uses Qualcomm chipsets on their flagships however with its ambitions of selling the smartphones globally and amidst the worldwide chip shortage, this may have been a sacrifice it would have had to make. Otherwise, the P50 comes with up to 8GB of RAM and 256GB of storage whereas the P50 Pro bumps this up to 12GB of RAM and 512GB of storage. Each smartphone is also capable of storage expansion up to 256GB via Huawei's NM memory card.
Primary optics
With a largely similar design, it is not surprising to find a similar optic setup on the P50 and P50 Pro powered by Leica. The P50 sports a triple-camera setup with a 50MP f/1.8 primary lens, a 13MP f/2.2 ultra-wide lens and a 12MP f/3.4 telephoto lens with optical image stabilisation (OIS). This also supports up to 5x optical zoom and 50x digital zoom.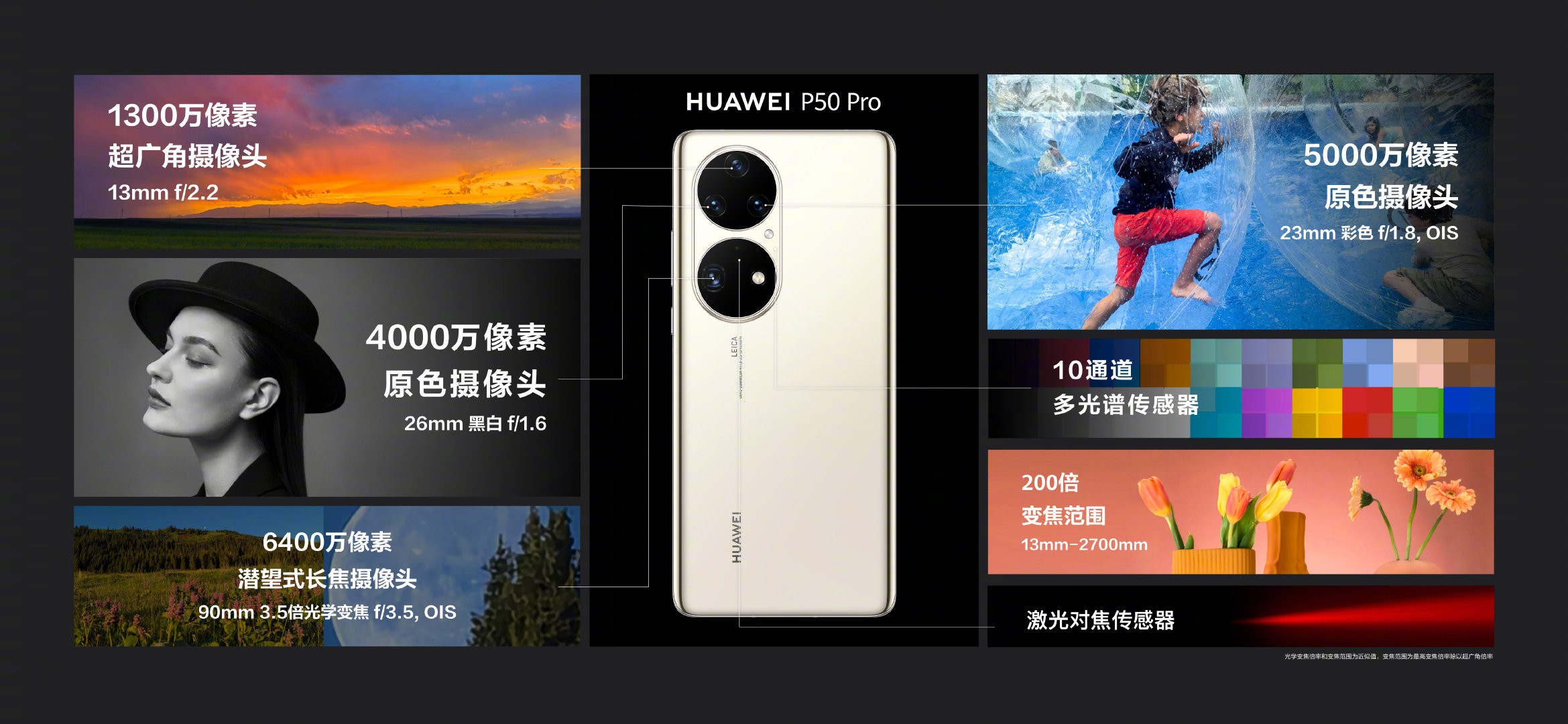 The P50 Pro has a quad-camera setup although it boasts the same 50MP f/1.8 primary lens but with OIS. You also find a 40MP f/1.6 colour camera with more precise colour reproduction, the same 13MP f/2.2 ultra-wide lens from the P50 and a 64MP f/3.5 telelphoto lens with OIS. Oddly, this supports a lower 3.5x optical zoom range compared to the P50 but a higher 100x digital zoom range.
Battery and charging
Having constantly pushed boundaries for charging technology over the years, both the P50 and P50 Pro come with 66W super fast wired charging support. Although, only the P50 Pro supports wireless charging at a whopping 50W.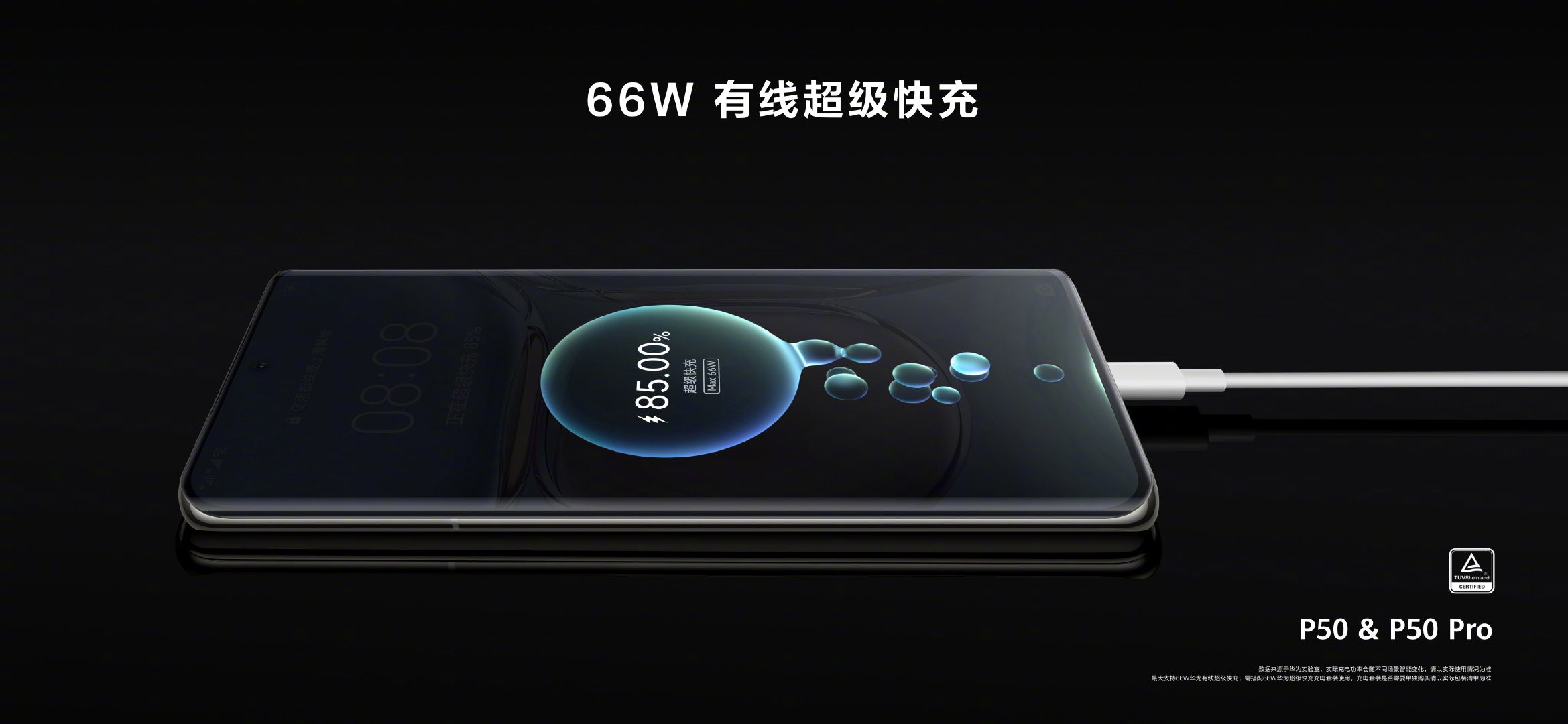 As far as battery capacities go, the P50 comes with a 4,100mAh cell whereas the P50 Pro rocks a 4,360mAh one. But taking a closer look at Huawei China's website, neither the P50 nor the P50 Pro seem to be shipping with charging bricks included in the packaging.
Pricing and availability
Both the Huawei P50 and P50 Pro will be available globally at some point. However, in China, they will be available in September with the P50 starting at CNY4,488 (Dh2,551.95) and the P50 Pro starting at CNY7,988 (Dh4,542.10). We will keep you updated as we learn more.