The new Apple iMac features a 24-inch 4.5K Retina display and a striking design refresh enabled due to Apple's M1 processor.
Vibrant design
Apple's new iMac comes in a thinner and more compact design thanks to the power efficiency of its processor. This design of the iMac reduces its volume by 50 per-cent allowing it to fit easily in even more places.
Visually, the biggest change also comes in terms of colour choice. The new iMac comes in seven different colours with a focus on personalising and elevating any space. To complete the simplified design, iMac also comes with a new power connector that attaches magnetically and a woven 2-meter long colour-matched cable.
Gorgeous display with M1 performance
The new iMac features a 24.5-inch 4.5K Retina display with narrower borders and 11.3 million pixels. It also features a P3 wide colour gamut, True Tone technology, 500 nits of brightness and over a billion colours. Pairing with this display is Apple's M1 chip and macOS Big Sur.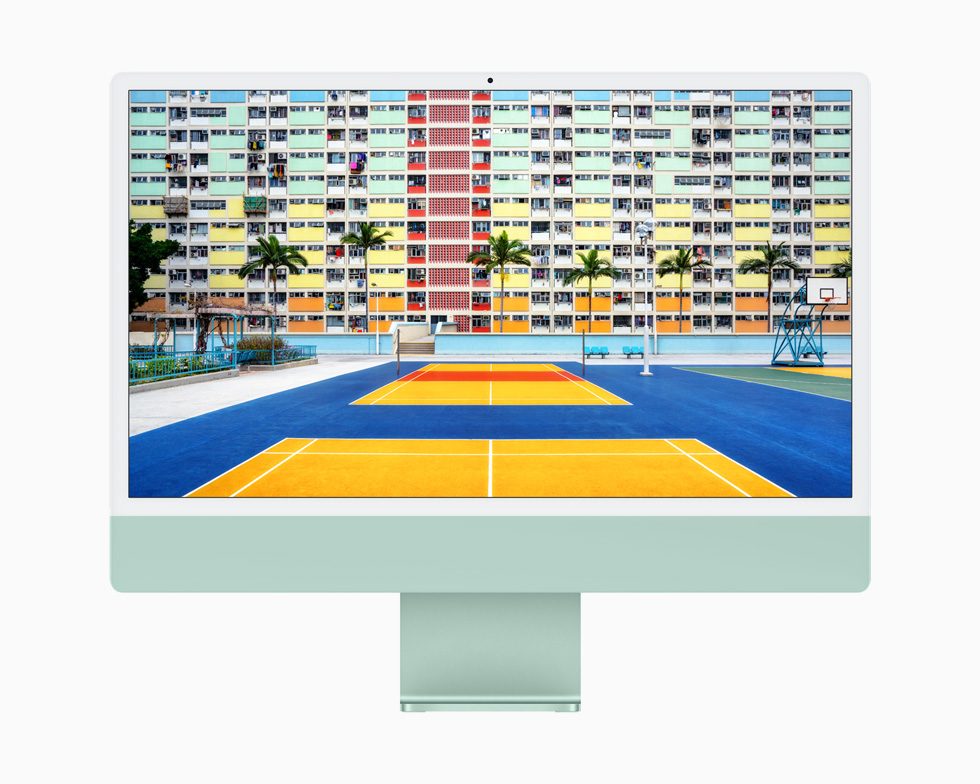 In combination, Apple's iMac feels more fluid. According to Apple, you can browse even faster and run hundred tabs at once. Especially with the 8-core CPU and 8-core GPU on Apple's M1 processor, you get up to 85 per-cent faster CPU performance and 2x faster GPU performance over the standard 21.5-inch iMac.
Ample connectivity
With the new iMac, you find a 1080p HD camera with image signal processing thanks to the processor on-board. To further compliment this, the iMac features a studio-quality three-microphone array and a six-speaker sound system. Via the colour matched accessories available for the new iMac, you can also access Touch ID.
As for other connectivity, every iMac comes with two Thunderbolt ports supporting up to a 6K display. The 8-core iMac offers two additional Type-C USB ports and also features a 1Gbps Ethernet port in the power adaptor, allowing for a less cluttered desktop.
Pricing and availability
The new 24-inch iMac is available to order from April 30. With a 7-core GPU, it will retail starting at Dh5,499 but only in green, pink, blue and silver colour options. With an 8-core GPU, the iMac will retail starting at Dh6,299 in all available colour options.