With foldable smartphones in full swing, it looks like Apple is working behind the scenes to catch up. This week, its has been granted a patent for a foldable device with a unique hinge mechanism. It uses movable flaps to prevent the display from being creased or damaged when folded.
A complex yet possible solution
First published by the United States Patent and Trademark Office, the patent explains how this design would ensure adequate separation between the first and second portions of the display.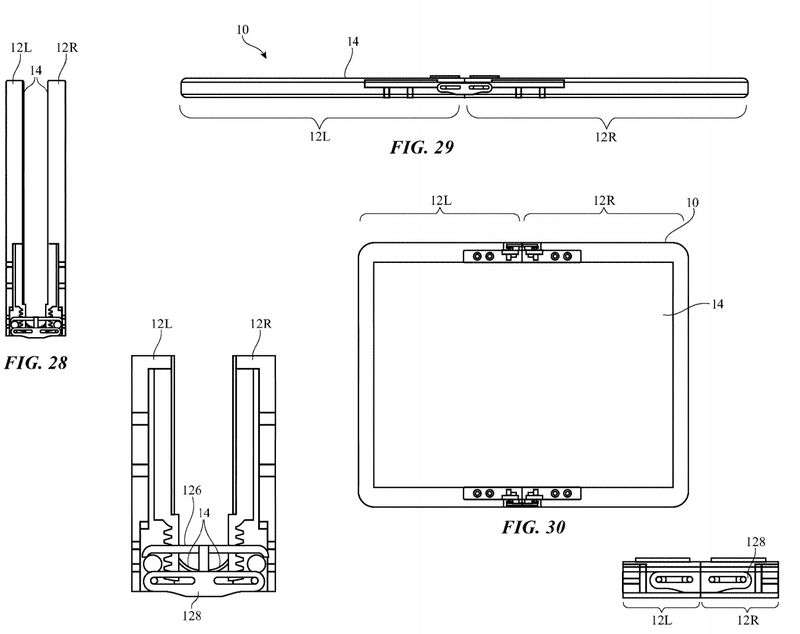 When the device is unfolded, flaps would extend to cover the gap. A neat solution but we will have to wait and see if it is ever used by Apple.
The competition
Over the last year, we have got a chance to try a variety of foldable smartphones. The Huawei Mate X was our first taste and then we have had a look at Samsung's Galaxy Fold. While both concepts were unique, they have had noticeable creases along the bending portion of the display.
The more recent Motorola Razr avoids this issue with a unique hinge design. But having not had much hands on experience with it, we cannot tell you how the design will fare in the long run.
Is Apple's foldable device imminent?
The simple answer is no. Traditionally, Apple likes to take time with features even if that means staying behind the competition in the short run. But when they do release features or products to the public, they are well polished. And I think the same can be said about foldable devices. It is still early days for these devices and Apple has certainly shown an interest in the category. But we will have to wait a bit longer for Apple's foldable device.