Expanding on its 'Find My' ecosystem, Apple AirTag is an iPhone accessory that provides a private and secure way to locate your belongings.
Lightweight design and magical setup
Each round AirTag is small, lightweight and IP67 water and dust resistant. It houses a built-in speaker to help locate it with a removable cover for easy battery replacement. To pair, you just need to bring it near your iPhone, just like how you would pair AirPods.
You can assign AirTag to an item and also personalise it with a free engraving. While you can use it alone, Apple-designed accessories such as its Leather Key Ring or Polyurethane Loop help you to conveniently attach AirTag to anything.
Comprehensive finding experience
Once setup, AirTag will appear in your 'Find My' application. Each AirTag is equipped with the Apple-designed U1 chip using Ultra Wideband technology to accurately determine the distance and direction to a lost AirTag when in range. With 'Precision Finding' on iPhone 11 and iPhone 12, input from the camera, accelerometer and gyroscope is fused together for efficient guidance.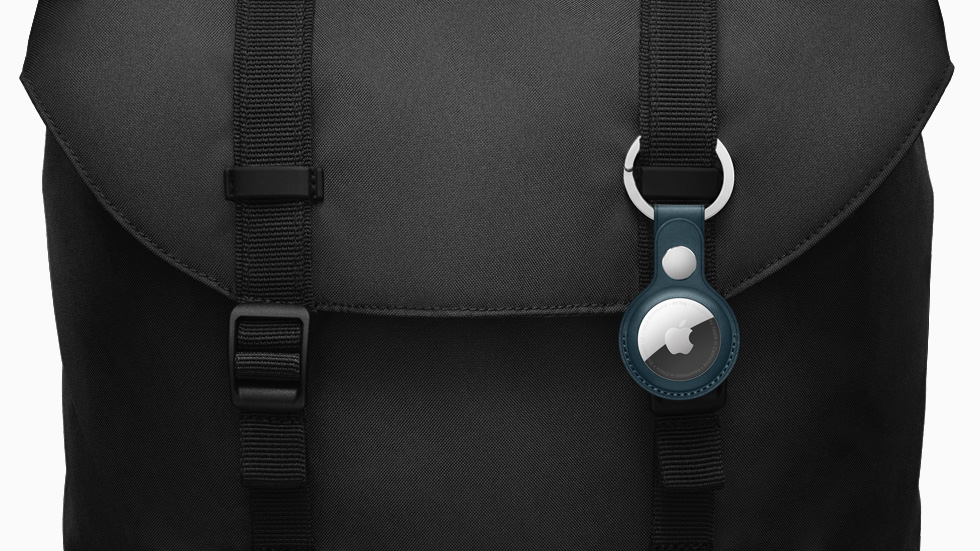 If AirTag is separated from its owner and out of Bluetooth range, the 'Find My' network can help track it down. You can also place AirTag into 'Lost Mode' and be notified when it is in range or has been located. If a lost AirTag is found, users can tap it using any NFC-capable device and be taken to a website that will display a contact phone number for the owner, if they have provided one.
Private and secure
AirTag is designed keeping privacy and security in mind. No location data or history is physically stored inside AirTag and communication with 'Find My' network is end-to-end encrypted. AirTag is also designed with a set of features that discourage unwanted tracking, an industry first. To achieve this, Bluetooth signal identifiers transmitted by AirTag rotate frequently.
Pricing and availability
Apple AirTag is available to order on April 23. Individually, it will retail for Dh129 but it is also available in a pack of four for Dh439. Moreover, Apple-designed accessories for AirTag will be sold separately including AirTag Hermès starting April 30.